Defining the Essence of the Porsche Customer Experience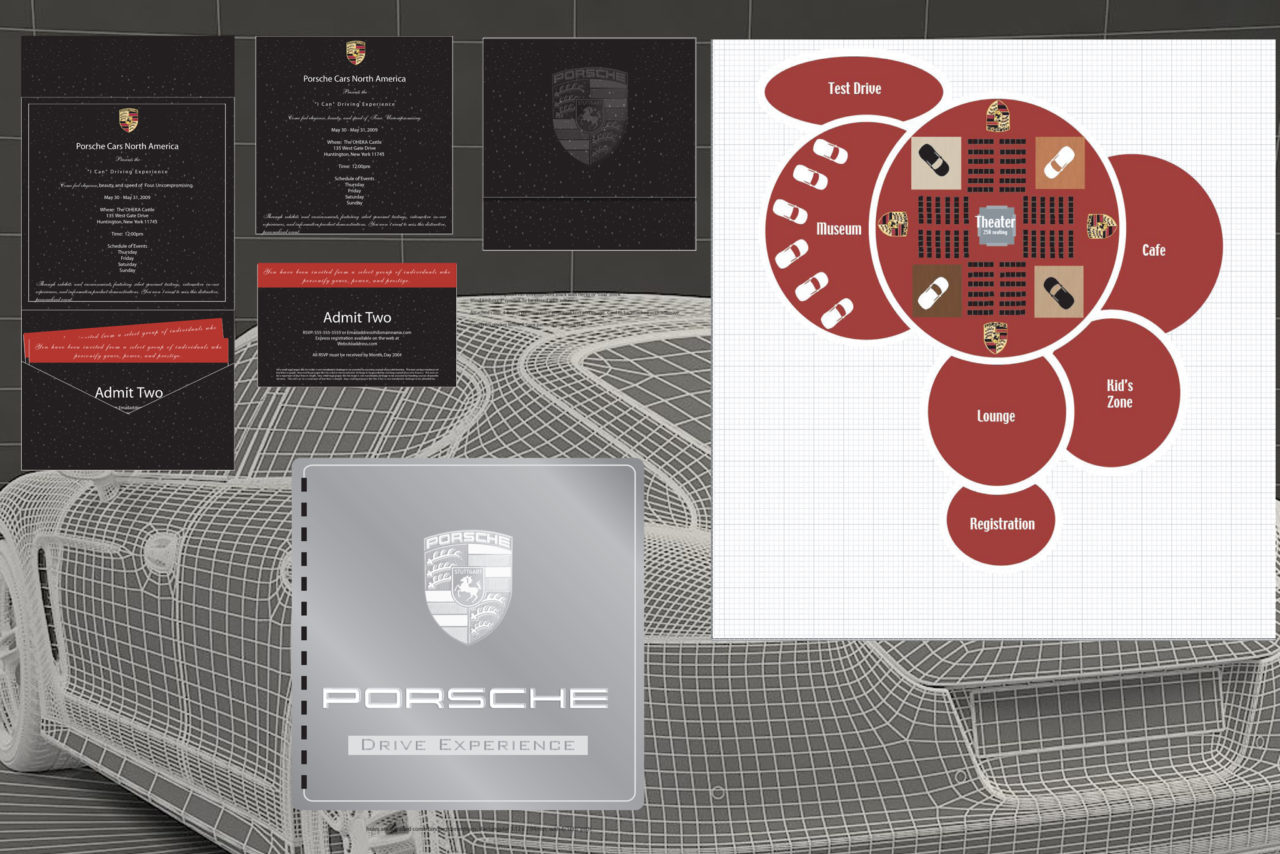 In addition to the
Registration and Lounge Area
Car Museum
Car Display Area
Café
Kids Zone
Theatre
We recommended that PCNA create unique "experience portals" to keep the with the "4" theme.   
In the Kid Zone, we recommended a digital animation artist to assist the kids in creating imagines of themselves as race car drivers, and designing their own cars.  We would take all of the imagines and experiences from each city and create a video about Porsche being the preferred automotive brand of the future.
Presentation: We recommended a four (4) min presentation where guest would go experience a virtual walk through of the Panamera being built, and then all of sudden the door opens up with the seat being adjusted and you are  racing over the countryside. It was presented as a classic black board presentation with four (4) key charcoal illustrations 1-Areal view, 2-Elevation, 3-Standing behind a Porsche assembly line engineer, 4-Movement of the door opening up and then all of a sudden you are driving the car. The presentation ends with the "I Can" tagline.